Welcome to the Home Page of
Stanley Baker KD4ERF
Member, Laurel Amateur Radio Society
London, Kentucky


Hensley, Elam & Associates
Amateur Radio& Computers -- A Part of God's Creation

---

The Pledge of Allegiance

I pledge allegiance to the flag
of the United States of America ;
and to the Republic for which it stands,
one Nation under God , indivisible,
with liberty and justice for all.

Feel free to download and share the "Unity Ribbon"
and the animated American Flag to show your concern
for the tragic loss of life in the terrorist attach on America
and to show your support for our country in this time of crisis!


---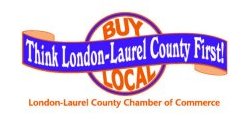 ---

FoxHunt Chronicles from the Laurel Amateur Radio Society

Do you know the SCORE????

FoxHunt Antenna Design by Peter Rock KJ4ND

Laurel Amateur Radio Society !!

Laurel County Schools

Bluegrass Amateur Radio Society

Frank's Place on the Web
---

Member of A.R.R.L. and Member of the Amateur Radio Webring
This site contains only family oriented material suitable for all family members.
---
Cost of the War in Iraq

(JavaScript Error)

Since May 20, 2007, you are visitor # to all L.A.R.S. Sites.
Last Modified on October 3, 2011